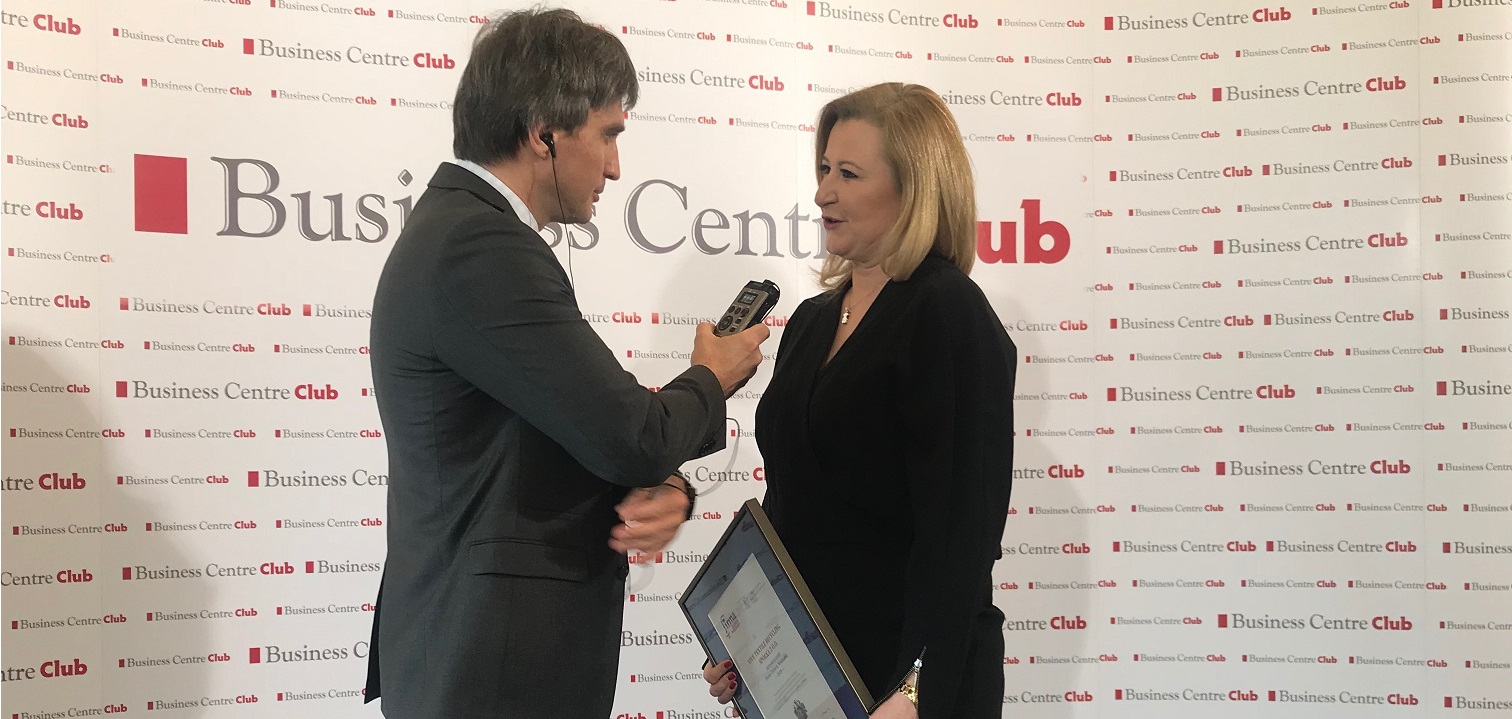 The results of the Business Centre Club "Well Regarded Company 2019" contest were announced. VIVE Textile Recycling was among the winners of the contest. The company was appreciated for its activities in the area of corporate social responsibility, including spreading awareness on corporate social responsibility and effective methods of communicating about the company's social activity.
On the 8th of May, during an official meeting at the Business Centre Club in Warsaw, the results of the "Well Regarded Company 2019" contest were announced. Ewelina Rozpara, Spokesperson of the VIVE Group, received the award from Marek Goliszewski, President of Business Centre Club.
– Corporate social responsibility is extremely important for the Vive Group. We support sport and are delighted to witness the successes of our handball team. We help in the education of children and youth through VIVE Serce Dzieciom (Heart for Children) Foundation projects. We are building awareness of textile recycling and are still working on new ways to recycle textiles in order to give them new lives and close the loop in the Circular Economy. All measures which support sustainable development are worth highlighting. Many thanks to the Business Centre Club for recognizing our role and congratulations to all those awarded for their CSR activities. – said Ewelina Rozpara, when receiving the reward. – I believe that from now on you will also become Ambassadors for textile recycling," – she added, addressing the gathered guests.
VIVE Group takes its commitment to sustainability very seriously, taking action for the environment, employees, local communities and market education. We implement sustainable development practices in various forms, emphasizing, first of all, ecological aspects (textile recycling runs in the DNA of the group), support for the local community (support for the VIVE Kielce Sports Club and the Foundation VIVE Serce Dzieciom "Heart for Children") and multidimensional B2C education (addressed to children, youth, adults) and B2B (Clients, business partners, current and potential contractors).
The "Well Regarded Company" contest is an initiative which aims to promote companies that effectively implement the policy of social responsibility. Additionally, the organizers pay attention to education concerning CSR and effective methods of communicating about the social activity conducted by given entities. The ceremony was attended by representatives of the Ministry of Family and Social Policy, members of the Chapter, BCC Chancellors awarded company's region and people associated with the idea of corporate social responsibility.
The evaluation of the entity was based on the Contest Survey, which contained basic information about the activity of each entity regarding the principles of corporate social responsibility. Awards were given to 59 companies from all over Poland. Among others: Carrefour Polska, Ceramika Paradyż, Db Cargo Polska, Grupa Mlekovita, Targi Kielce, Orbis.