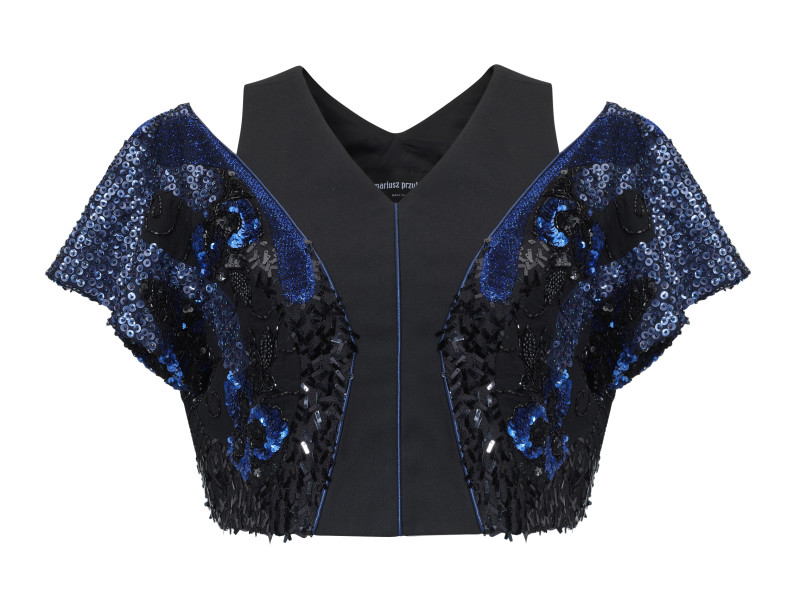 VIVE Textile Recycling – constantly looking for new methods of processing and full use of raw materials, strongly emphasizing its pro-ecological and innovative approach to this process. The company's goal is to make 100% use of the raw materials it obtains. VIVE Textile Recycling is a leader in Poland and Europe in the field of research of new technologies in the use of textile fibers.
TRANSPLANTATION is the first art recycling project of this magnitude in Poland, in which both Mariusz Przybylski and the largest company in the recycling of textiles on our market are involved. As a result of this cooperation, a unique women's collection was created using recycled materials provided by VIVE Textile Recycling.
Mariusz Przybylski on the project
For me, TRANSPLANTATION is, above all, an attempt to break stereotypes, habits and patterns of thinking about recycling. The way we approach used goods – textiles, in this instance – is up to us.
I wanted to show that, for example, some beautiful or intriguing materials do not age and the designer can give them a new, completely different life. In these materials, there lies a huge creative potential.
The concept of the second life of fashion is particularly close to VIVE Textile Recycling, which sorts hundreds of tons of textiles every day from a huge amount of raw material, and brings their value and meaning back, and in some cases – gives them new qualities.
The TRANSPLANTATION project is striving towards what no other fashion brand in Poland has ever dared to undertake, not to mention companies from the second-hand clothing recycling industry. Thus, the leader of the industry, VIVE Textile Recycling, once again breaks the patterns, and the cooperation with Mariusz Przybylski is a confirmation of that.